Leadership Development Methods
Unlike most training and development groups which utilize simply a transactional format, using a two or three all-day delivery system, Language of Leadership, LLC engages a time-tested behavior change and development dynamic, capitalizing on the principle of "spaced repetition" to create a transformational experience guaranteed to ensure retention of the information, deliver practical application, and most importantly, measurable results. Training alone is transactional where trainees get into the information. Development, on the other hand, is transformational. The information gets into them and becomes part of who they are.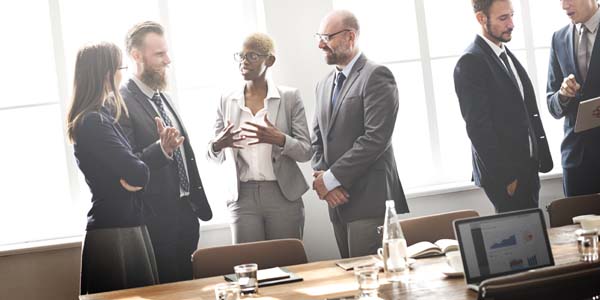 Language of Leadership, LLC promises a development dynamic that will change and positively impact attitudes which control behavior, which determine results, and ultimately, the degree of success enjoyed.
Meetings are typically conducted biweekly in the space of two consecutive days but using only three hours per day, not taking your leaders away from their productive roles for the entire day as with traditional face to face classroom venues.
On the first content engagement, your leaders will participate in two 90-minute live virtual classroom sessions separated by a 30-minute break between each session. The same process is repeated on the next day.
What happens next is where the "development gold" is mined and refined. Your leadership-learners, within days, quickly become practitioners through the on-the-job LD assignments, enabling them to take theory and immediately bring it into their reality the same week. The assignments give them the perfect place to practice—their natural workspace.
They then return two weeks later for the second half of the course and to report on results, hear how others met challenges and solved problems, approached obstacles, and ultimately, reached their goals. The first 30 minutes of the second half of the course will be dedicated to this report on results and feedback dynamic. The interactive dialogue, the friendly peer pressure of the group, the getting and giving of feedback to and from the facilitator and across the virtual table, essentially every aspect of this learning structure is designed to achieve maximum retention of the information, maximum application of the principles, enhancing leadership skill-sets, and maximum results week-in and week-out. Of course, the second half of the course content is then delivered, followed by the next set of on-the-job assignments with on-going weekly email touch points to provide one-on-one consulting, coaching, and any needed performance support. This process is more than just learning leadership principles. It ensures that learners will be able to live these principles within the same time proximity of receiving it.
Contact us to become a partner and together harness the best approach to strategic leadership development for your organization.